Temporary Monsoon Sheds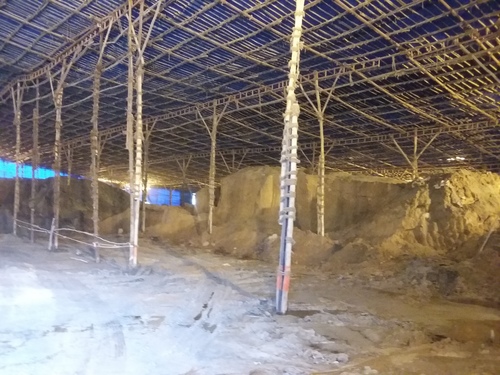 Temporary Monsoon Sheds
Price And Quantity
Product Specifications
Product Description
A specially designed covering has been successfully installed at numerous outdoor cement clinker storage piles to eliminate rainwater infiltration. Protection of these piles with our sheds has resulted in large savings for the cement producers.

We also provide covering for bagasse, which is becoming an increasingly valuable resource with the advent of co-generation. Our Temporary Monsoon Sheds are constructed to cover bagase stock piles so as to reduce the probability spontaneous combustion and minimize fuel deterioration during storage.


Industries Served / Applications Of Temporary Monsoon Sheds:


Mining and Chemical - To protect valuable raw material used at their plants such as Clinker, Red Ochre, Laterite, Lignite, Fly ash, Gypsum, Coal, etc.
Iron & Steel - to protect all types of raw materials and finished goods along with storage of spares and consumables which are regularly used in iron and steel industry.
Glass Industry - protect all types of raw materials and finished goods such as glass bottles, float glass, etc. which is used and manufactured in the glass industry.